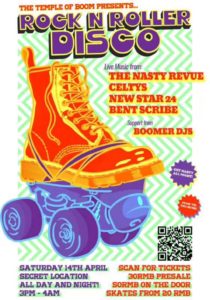 On Saturday, April 14th Dragon Burn's favorite theme camp is bringing yet another mega event to you at a super secret location in the heart of Shanghai!
4 bands, 7 DJs, and 8 wheels are all you need for a funktastic Saturday.
Come early and stay late, you won't regret it
All funds will go towards making the James Brown and the Temple of Boom theme camp even funkier than last year!
Venue location will be shared via text message on the 14th to those who have purchased tickets.