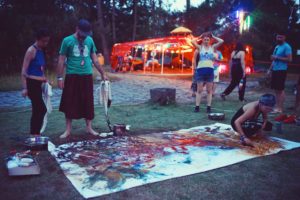 Dragon Burn has a great mix of music and performances, ranging from live music to disco, from fire shows to acrobatics. And, like everything else at Dragon Burn, YOU bring this to a Burn!
Performances can be linked to theme camps or installations. Some theme camps focus on music and provide a space for DJs and musicians to explore. The Flying Baozi bring a dome, allowing for performances incorporating flying acroyoga or rope suspension. Sometimes a performance can just be a live paint in the middle of the Burn.
Get Involved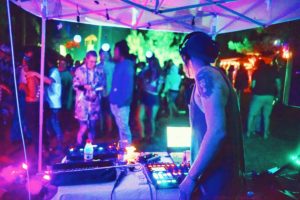 If you want to perform at Dragon Burn you have a few options. By joining a related theme camp you can get set up with a time slot and a space to perform. You can also apply through us if you want to make sure you have a space and time to perform (and we will also add you to the guidebook). Finally you can just show up and perform – Immediacy is an important part of Burn culture after all!
If you want to make sure you get a time and space to do a performance you can apply through us. Watch this space for more information.