In case you weren't following, Dragon Burn just had our first big artist meet up of 2022 in order to kick off this year's exciting art projects! It was a smashing success, with over 60+ guests. Most importantly, it was a pleasure to see so many new faces this year, we're extremely excited to see what our newest participants will bring to the Burn this year!
What are art grants?
Art grants are funding granted to artists to cover their raw material cost.  It does not include labor or transportation fees.  This year, we have a budget of 20,000RMB and are hoping for roughly15 projects. The allocation of this budget is based on these thoughts:
Interactivity- how can people interact with it?
Do we like it?
Accessibility
Safety
Sustainability
Leave no trace
Delivery
A good project:
Fits the principles and Burn ethic
Is ambitious but realistic
Is cheap!
Practical – people, weather, truck
Has good 'buildiness'
Is interactive
You do not need to be an amazing artist to create an art project- all you need is an imagination, an idea, and a drive to make an amazing experience for someone else!
How to get involved with your art project
Step 1: Submit an application!
This year there are two applications.  One basic application, a second with more detail. 
Application 1: Very short, makes sure you understand the art grant process, the 10 principles, and asks for a basic description of your idea.
Application 2: Once you submit, you will be contacted by an art minister to guide you and give you a link to a second more detailed application.
This application will ask you questions about these things: 
Shopping list – where can you get these materials? Cost efficiency?
Think – how much truck space and manpower is needed?
Applications must be in by Feb 16th.  
After the application submission deadline, the ministry of Art will meet to decide on the allocation of art grants. 
Step 2: Form a team or join a team!
Come to the Second Dragon Burn Artist Collective Meeting- Don't work alone. Callout with your friends, the Dragon Burn artist chat, the official Dragon Burn Wechat group, or any other channels you may have.  We will have a second kickoff event where approved artists can present their idea to the art collective and interested people can join their team. 
You do not need to bean amazing artist to create an art installation or to join an art installation's team! Know how to Taobao or find materials well? Know where to get things made? Have good ideas? Have a space that could be used for meet ups? Like to build things? Then you could be a valuable member of someone's team! Everyone can bring something different to a project, even if it's just listening to ideas.
Step 3: Get creative
Brainstorm, make a plan and a budget. Map out:
Shopping list – where can you get these materials? Cost efficiency?
Actions checklist: assign roles and responsibilities
Form a WeChat group with regular meetings
Fundraise yourselves as much as possible!
Step 4: Build Build Build!
Step 5: Test build 2 weeks before the Burn.
Use the rest of the time to trouble shoot!
Step 6: Pack it on the art truck the week before the Burn.
Step 7: Assemble it at the Burn and let the community enjoy!
Step 8: Burn it or pack it out? Don't forget LNT.
---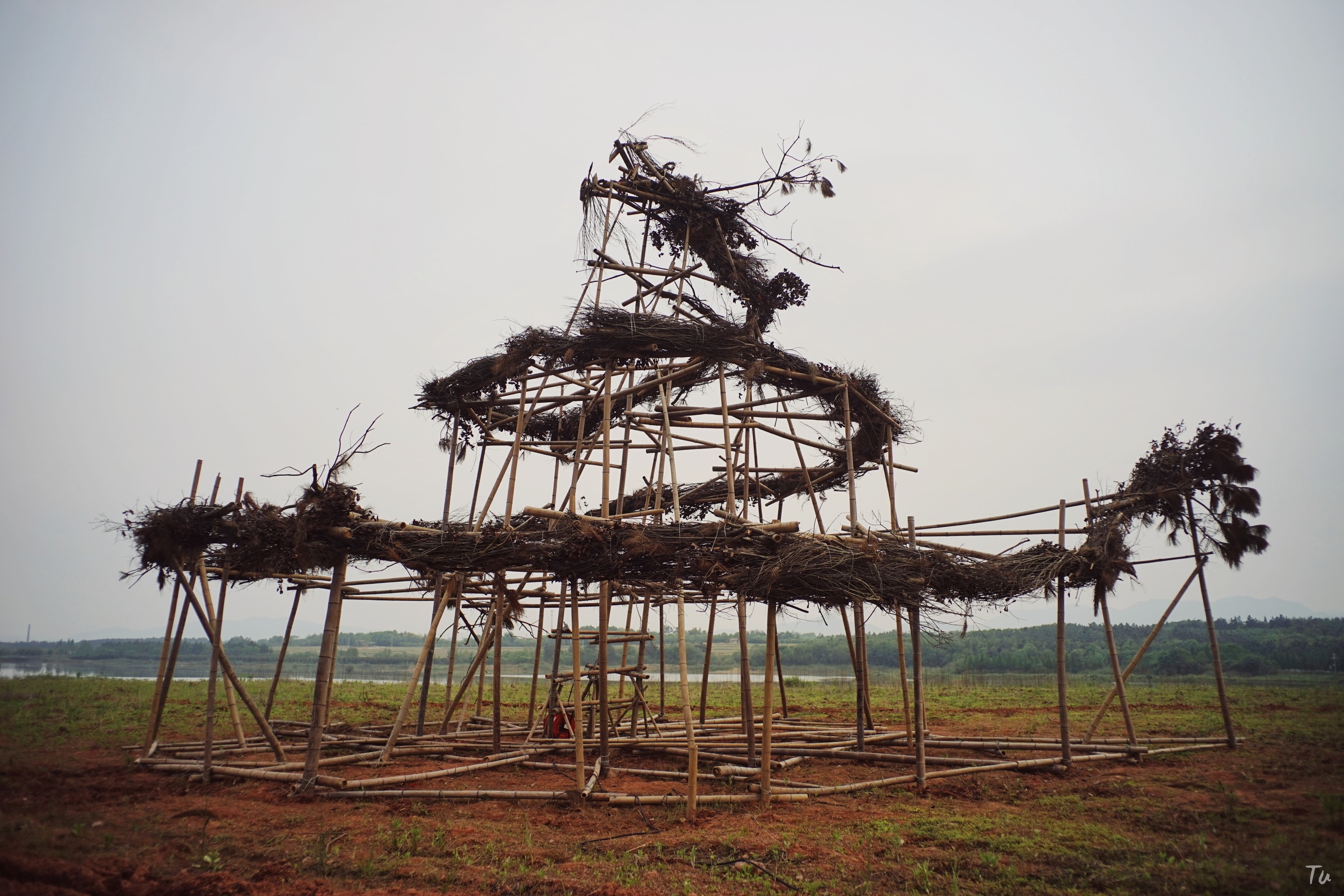 This year, we will have an open call for Temple and Effigy build teams!  Keep an eye out on the official channel for a chance to apply and similar article as this one! If you're interested, start brainstorming now! If you'd like to get in touch with us, contact Fran!
Wechat: francesca-koi (Francesca)