Hello there you gorgeous folks. Here is something to hopefully warm you and inure you to those winter blues. Dragon Burn 2020 is on its way, looking sizzling hot and mighty fine. I reckon you best start thinking about which projects you will want to join in with or embark upon.
Dragon Burn 2020 is coming the 1st to the 5th of May. We will be returning to our stalwart site of yesteryear, but we will be bigger badder and more beautiful than ever before. Thanks to you and your participation of course!
Oh look, we are announcing the theme as well! Dragon Burn 2020 will play on the theme of Intergalactic Harmony that is stellar, that is. Out of this world!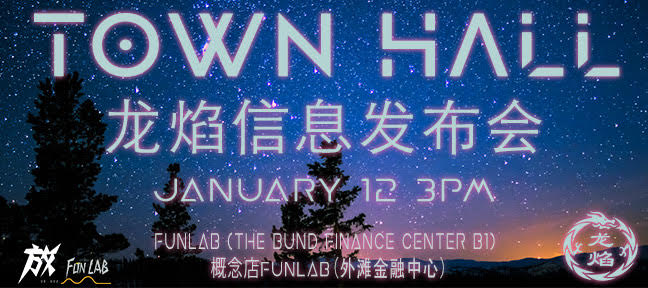 Most importantly: DONT MISS! Town Hall Press Conference Sunday the 12th of January, 3pm. Venue: FUNLAB (The Bund Finance Center B1)
Dragon Burn is community oriented, community organized and community fueled so come on down and add your flavor to the Burn at our spiffy Town Hall Press Conference. Participate… Town Hall is where you can hear a smidgen about Dragon Burn 2020, ask questions and get a feel for how you want to participate. And, hey, Town Hall is not all you asking us – it's also us asking YOU to get eager about one (or more…) of the projects that are lined up and ready to begin, projects that are just waiting for YOU to turn that eagerness to engagement.
Theme Camps will be also have fundraising booths! Come and hear from them what they are all about.
Love!