We already have several projects lined up for Dragon Burn 2018. Check these out, and if you want to participate in any of these projects scan the QR code in WeChat or contact the project leaders.
Have another great idea? Submit your art installation ideas NOW!
TEM- The Electric Menagerie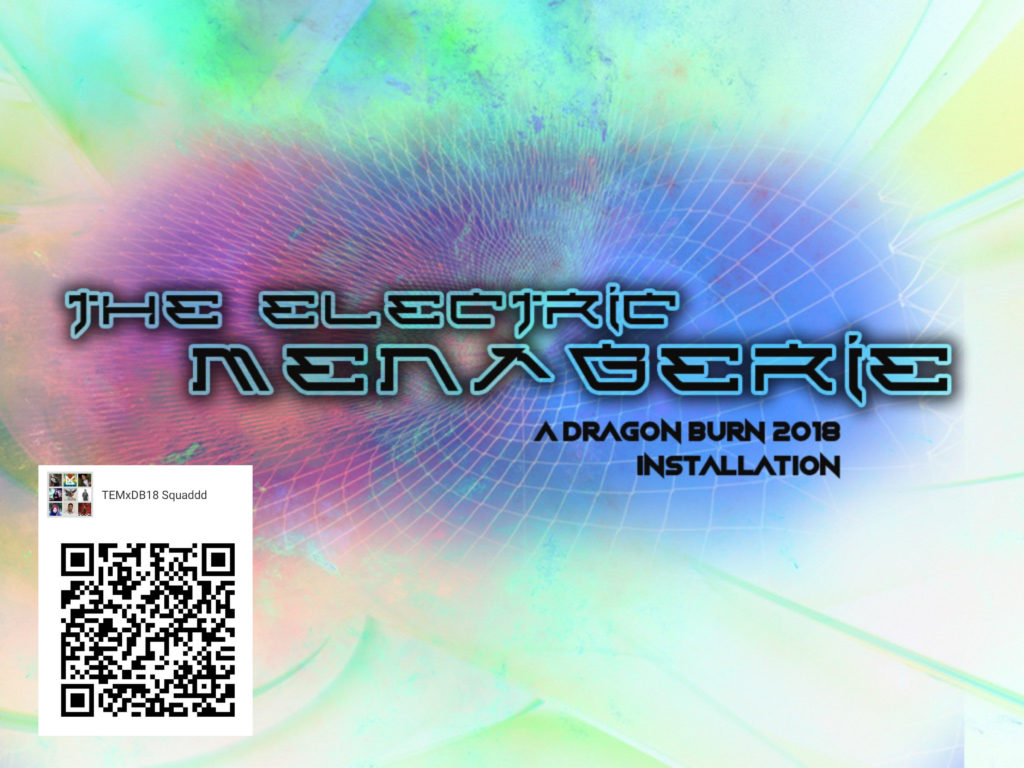 The Electric Menagerie will provide Burners with a psychedelic neon sculpture park, ornamented with Suzie Q the robot spider piece plus a plethora of community-sourced beasties and ghouls – all lit up with customized LED displays to maximize the otherworldly nature of the installation.
WeChat: Sky_Level (Lev)
HAMMOCKVILLE
(Hville for short)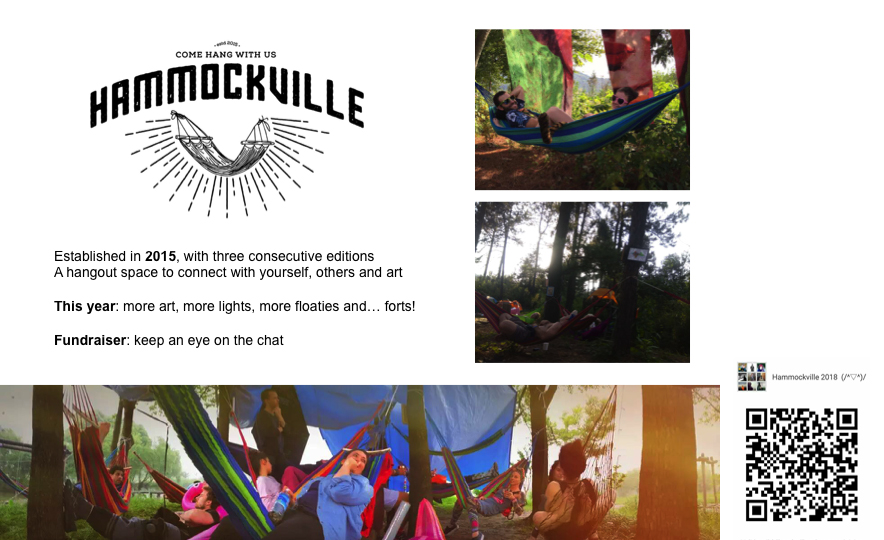 Hville was originally founded 4 years ago as a community chillout space involving hammocks and good vibes, for the 4th iteration of it this year we are planning a ton of surprises including a full-on theme camp, as usual locally sourced art displays and creation stations, 3x more inflatable, as many hammocks as possible, and last but not least our newest edition for your child at heart-fort building (all necessary materials provided by our happy band of Peter Pan enthusiasts)
WeChat: takiecudo (Joanna)
Effigy 2018 (Dragon Fire Reborn)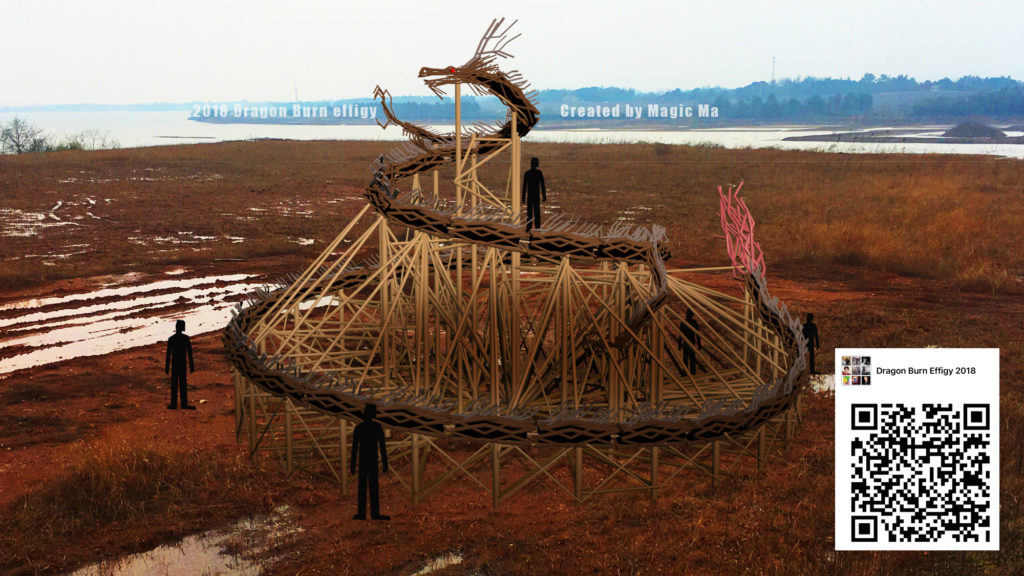 The burning of Effigy – the dragon Installation is the highlight of Dragon Burn. The 2018 effigy will be made from the recycled Wutong trees' branches cut by Shanghai sanitation workers.
We're almost there – donate now!
WeChat: MagicMaArt13
Temple Dragon Burn 2018
We are still looking for a designer!!
WeChat: francesca-koi (Francesca)
Garden of Eden 3.0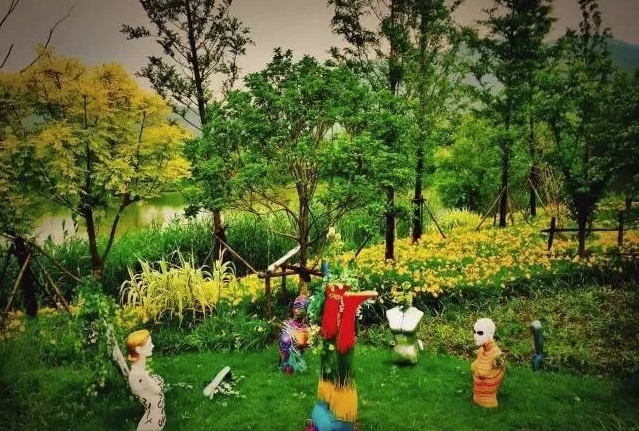 Let's upcycle some mannequins!
Wechat: Mandyerin (Mandy)
Have another great idea? Submit your art installation ideas NOW!