The hardest part of getting a Burn started is finding a good location.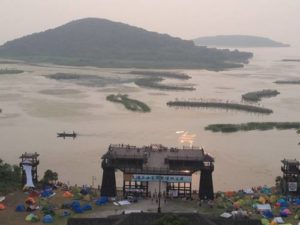 The number one reason a Burn fails to happen is because it can't find a site. You can see in this year's AfterBurn Report how many sites we checked to find the best venue for last year's Burn.
We keep our ears to the ground for potential sites to use for a Burn constantly. As you'll see later, it's even important to have backup sites in case one site falls through.
What is a Site Visit?
Essentially a site visit is a day trip to a location we may want to use for Dragon Burn. If we like a site we may visit again to camp overnight to see how it feels. A couple of weeks before the Burn we visit the site again. This is to confirm placement for theme camps and the larger art installations.
Why Do Them?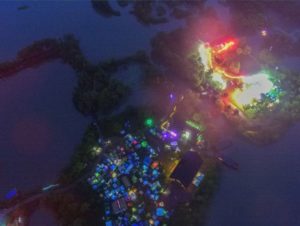 We have had two successful Burns in the same Anji location on two separate years. Yet, the site isn't without its problems, namely we can't predict the water levels, and it is limited in size. We also had a problem in 2016 where the site became unavailable due to the G20 summit being too close. We couldn't get a permit for Anji, forcing us to find a new site at the last minute.
So, there are two main reasons to keep searching for sites. First, so that we can find more suitable sites and grow as a community. And second, so we have backup locations in case our first choice falls through.
What Do We Look For?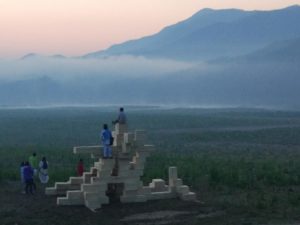 Basically, we are looking to see if a site is suitable for a Burn. We have a checklist of items to look out for. This can includes the facilities available, proximity to local settlements, and how scenic the site is.
We also need to take safety into account as well. Can we safely burn an effigy at the site? How close is the nearest hospital and how do we get there? What areas will need extra lighting?
Finally, placement is important, especially during site visits closer to the Burn. We need to figure out where we can fit all the theme camps. We figure out how to organise the Burn so there are "quiet" areas and "sound stage" areas. And we also finalise where to put the effigy, temple and larger art installations.
The Future
This year we are looking at a new site that is also in Anji. This site should allow us to grow the community and provide everything we need to hold a successful Burn. Keep watching this space to learn more!