Sueakasu talks about her project the DMailBox. See her original post here.
Now looking back on it almost 1 year after first time being involved with Dragon Burn, besides being amazed by how profoundly the whole community culture has changed me, I also feel such a privilege to be able to write down the upcoming art project I come up with which is triggered by all the changes happened within this period.
Last year I was invited to join a friend for the 4th Dragon Burn, as the regional burn in China of Burning Man. The whole experience is far beyond my description, I've met so many beautiful people and being friends with them makes me more than happy. I learned how to organize events, how to communicate with others, how to balance outside energy with inner self, etc. After that 3 days my personal life has come to a point where I started to grow fast, and continuously making progress. Because of the community I've found so many other interesting things to expand my life and make it rich. Because of this I decided to contribute more this year, with this art project called 'DmailBox' .
DmailBox works during the Dragon Burn 2017 period, consisting one actual mailbox for people to pick and write postcards before they put them into it, while the cards would be designed by 10 artists under the 10 principles of Burning Man,each artist would choose one single principle as inspiration to come up with their own design. It could be painting, photography, or illustration. Plus there's another artist who's designing a special stamp for Dragon Burn 2017.Later the mailbox would be burned at site, while all the cards would be brought back to Shanghai for real sending. All the postcards, stamps from the project would be provided for free, and all the artists would be doing it without payment. It aims to bring back and make the connection between people tighter.
Here with the great honour I'm glad to present these 10 artists who are willing to join me for this project and share their designs with the public.
Personally I am a huge fan of postcard. With the rapid development of modern society, the old times that it takes days or even months to deliver the message has passed,even email is not that popular anymore after the birth of all kinds of real-time communication apps on a little smart phone. Yet with this convenience lies another reality that with using more technical tool we seem to have lost the kind of sweet, intimate connections between friends and families. It could not be more common to see people sitting together yet scrolling their phones silently without actual communication. Compared to the time while you would sit down and write a card to your friend, this actually make it look so sad. That's why I wanted to gather some creative artists to have this little project, providing an opportunity for people to sit down, act slow, and write something down for someone who you don't want to lose the connection with. It could be a dear friend overseas, a family member far away, or even yourself. Moreover, I hope the postcard would be a nice trigger as well, to remind people that having great connection with great people is such a nice thing in life. Maybe after that you think a postcard could barely express your thought, maybe you'll write a letter, an email, or even go to meet that person and have a nice conversation.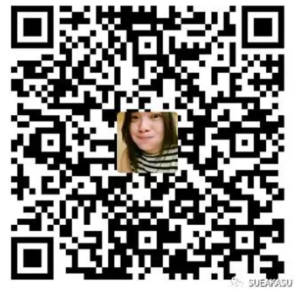 The designs would be collected later, each design of postcard would be printed in copies. If you are interested in this project and willing to support, we are open for donation as there'll be cost for printing cards and buying stamps. You can contribute by offering a reward or scanning the QR code for donation as well. Feel free to help with spreading the word by sharing the post. With your help it would be easier accomplishing this project. Your kindness and generosity is very much appreciated by us.
Thanks for your attention !