Thank you so much for choosing to participate in Dragon Burn!
If you have any issues with your tickets then please contact 247 Tickets. For any issues regarding the Burn or getting to the site then feel free to talk directly to the organisers.
Survive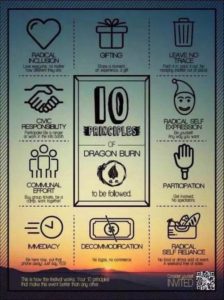 We would like to encourage you to read our survival guide. If you don't read anything else, at least make sure you know what to bring, are prepared to leave no trace, and fully understand the importance of consent.
Also check out the how Dragon Burn works and learn what makes a Burn different to a festival.
Participate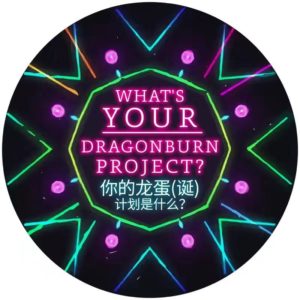 Participation is a big part of every Burn, and people who participate more will get more from it. Dragon Burn is completely organised and run by volunteers so we encourage others to contribute through volunteering. It's not compulsory, but for many Burners this is part of the experience.
Another way you can contribute is by attending one of our many events and fundraisers, or by donating to this year's effigy.
Get There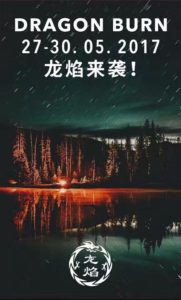 Make sure you know where to go if you aren't taking a bus. If you're coming from Hangzhou or Nanjing then get in touch with the organisers. We will put you in touch with other participants so you can plan a bus or carpool. We can be contacted via email or through WeChat.
We look forward to seeing you at Dragon Burn!