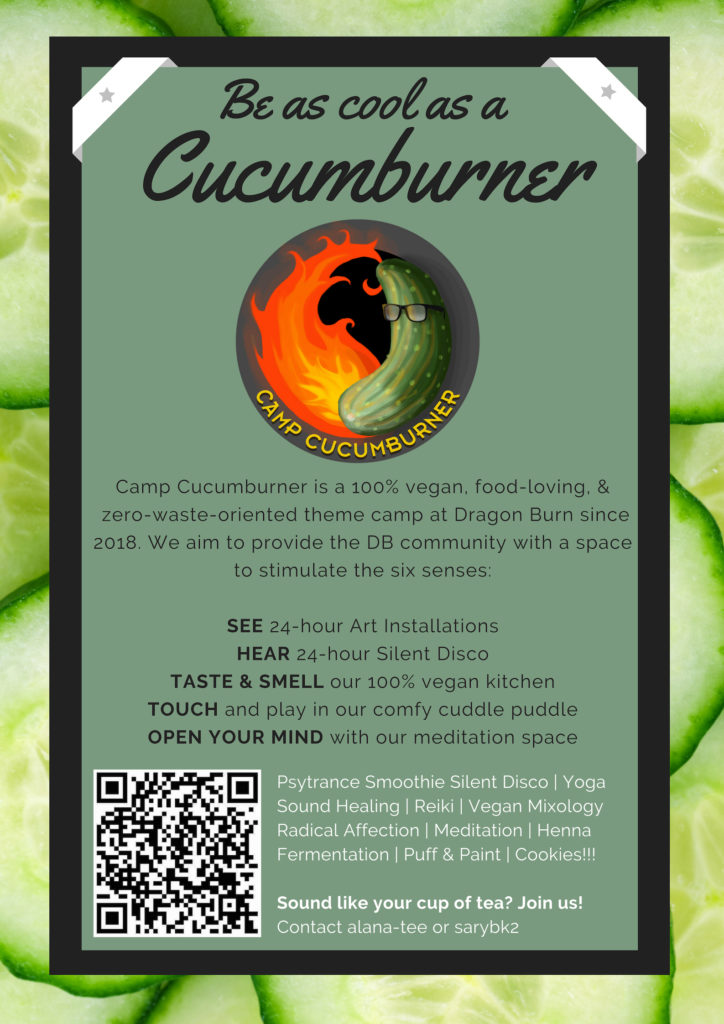 Camp Cucumburner is a vegan theme camp at Dragon Burn since 2018. Camp Cucumburner aims to provide the Dragon Burn community with a space to simulate the six senses:
SEE 24-hour Art Installations
HEAR 24-hour Silent Disco
TASTE & SMELL our 100% vegan kitchen
TOUCH and play in our comfy cuddle puddle
OPEN YOUR MIND with our meditation space
We are campers who truly love to Burn and who love the 10 Principles. At Camp Cucumburner, we work extra hard to Leave No Trace at the Burn this year, and we will be hosting workshops about living a more MOOP-free life, including DIY fermentation, composting, upcycling, and more.
These, along with learning and tasting delicious vegan food and recipes are many ways which you can bring these 10 Principles back to everyday life, and live with Burner Magic all year long.
Contact us on WeChat: alana-tee or sarybk2