Latest Past Events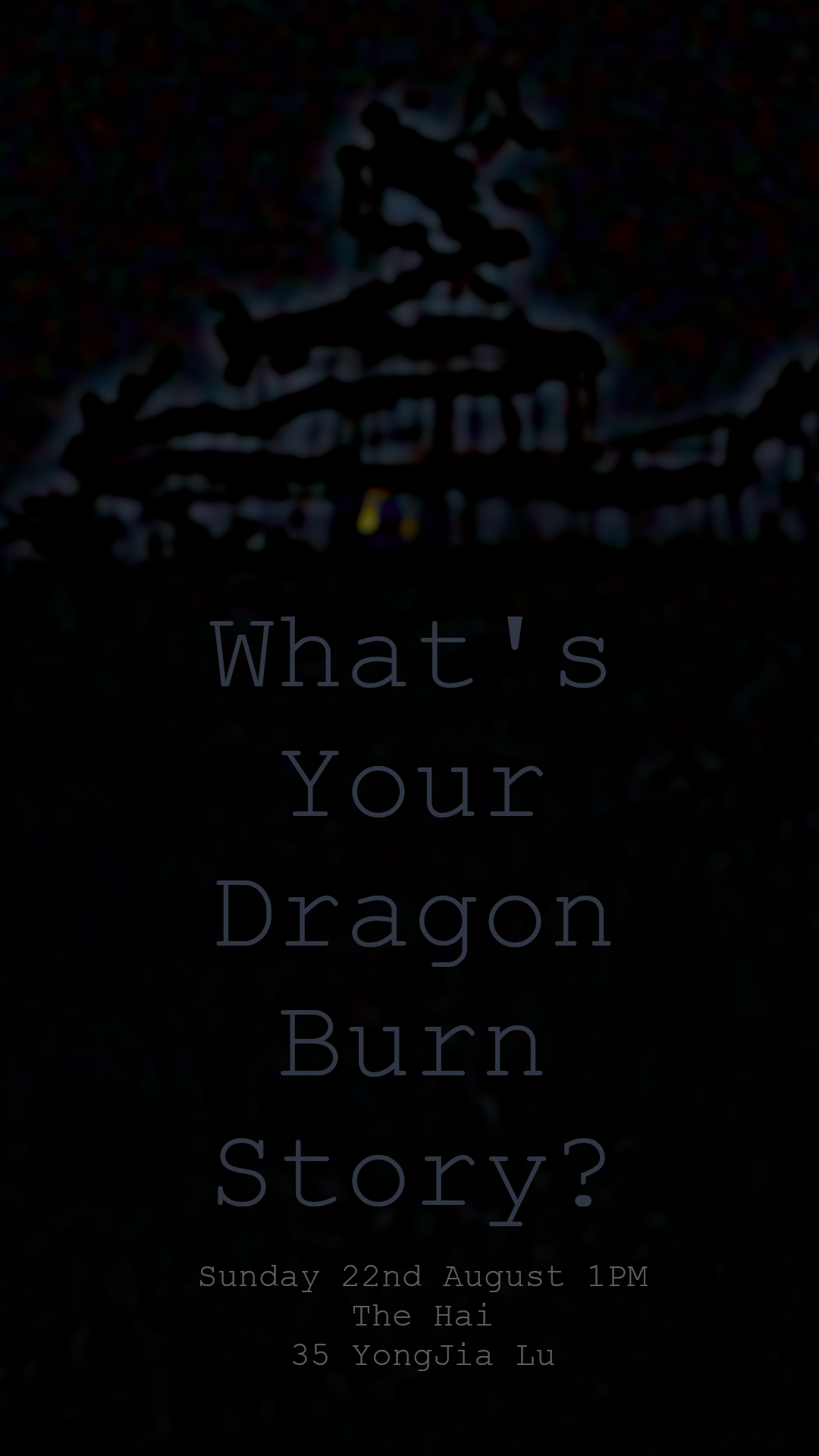 The Hai
35 Yongjia Lu, Shanghai
At the end of the month Burning Man will be taking place - online! We want to allow the Shanghai Burn community to participate so we will be meeting to gather your Dragon Burn stories to share with the world! Join us this Sunday at The Hai where we will be recording your answer to … Continue reading "What's Your Dragon Burn Story?"
Just Cool
432 Dingxi Lu / 定西路432号, Shanghai / 上海
NOTE: This event has been postponed until further notice. We will still be accepting art grant applications as normal. All the art at Dragon Burn is brought to the event by participants… participants like YOU! Ordinary folk who want to try something new or make something happen- If you have been spending too much time … Continue reading "Art Collective Kickoff Meeting"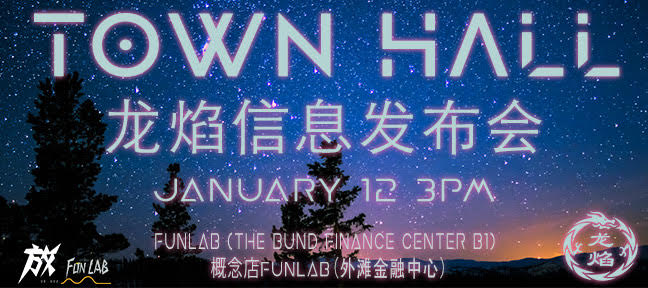 FUNLAB
The Bund Finance Center B1 / 外滩金融中心店, Shanghai / 上海
DONT MISS! Town Hall Press Conference Sunday the 12th of January, 3pm. Venue: FUNLAB (The Bund Finance Center B1) 更重要的是:不要错过!1月12日星期日下午3点,放®概念店FunLab(外滩金融中心店),龙焰信息发布会! Dragon Burn is community oriented, community organized and community fueled so come on down and add your flavor to the Burn at our spiffy Town Hall Press Conference. Participate. Town Hall is where you can … Continue reading "Town Hall"