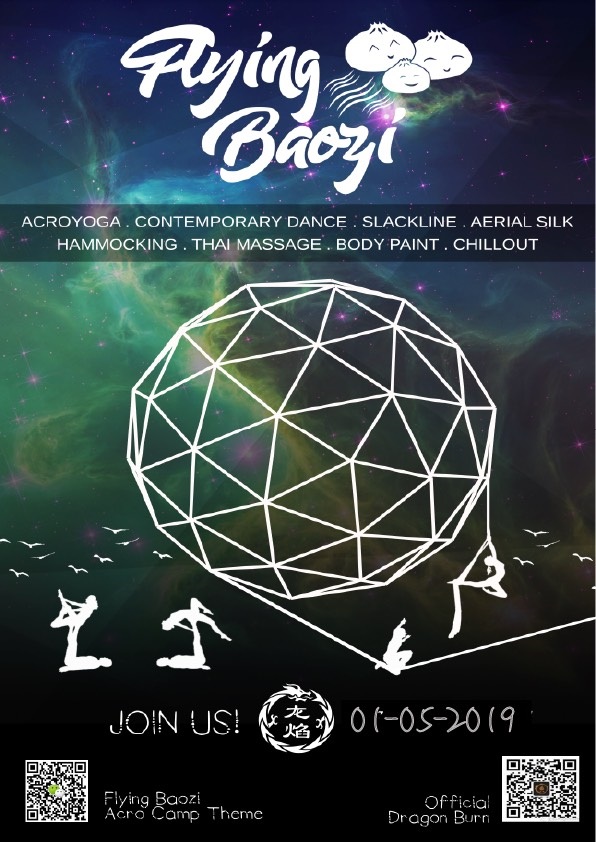 A personal journey of exploration, imagination and craziness under the blue skies is what Flying Baozi's gift to the Playa is all about. Baozi camp creates an environment where you can practice, learn and play!
We are a spiritual sanctuary and our community is like a close-knit family open to receive you with open arms and a lot of love. We adore yoga, acro, meditation, qi-gong, reiki, massage, body painting, crafts, music, dancing and cooking together.
Come fly in the Dome, chill and relax or indulge yourself cooking midnight snack with us. From early morning workshops or parties into the night and lots of spontaneous adventures!