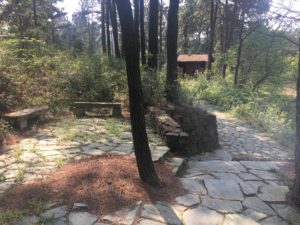 We are proud to announce that in 2017 Dragon Burn is returning to Anji! Last year we couldn't use this beautiful location because it was too close to the G20 Summit, but this year we have the all clear.
This weekend organisers made a final check of the site to figure out placement for the various theme camps and installations we will have this year. We are happy to say that Anji is able to accommodate all of the larger installations and theme camps that have sent us an application.
Year of the Dragonfly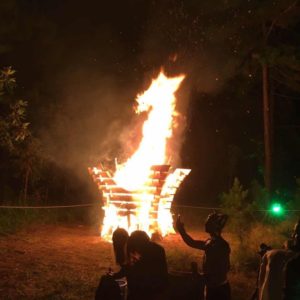 In 2015 we ran our second Burn in Anji. At this stage we still hadn't achieved Official status and were a much smaller Burn with only 190 participants.
This Burn saw several installations, may of which will return this year. Participants could relax in Hammockville or Tinseltown, learn more about Burn culture at the movie screenings, or enjoy a drink at the Christmas Bar. At the center of it all sat the Dragonfly, designed by Sara Witshci.
The Burn culminated with interpretive dance, and a fire and flow arts show before we burned the effigy to see a dragon rise from the flames.
See more pictures from Dragon Burn 2015.
Welcome Home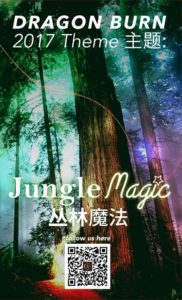 When we return home this year it will be a year of firsts. We will have Dragon Burn's first ever theme camps and first ever temple! And it is the perfect location for Dragon Burn's first ever theme: Jungle Magic.
Keep an open mind and be prepared to discover a new world among the trees.